ABOUT
A small introduction about myself
Wolfgang Schulze
Automobile extraordinaire
About Us
Family-owned and operated for more than 30 years with founder and CEO, Wolfgang Schulze at its helm, Wolf Limo has become the industry leader in designing cutting-edge, yet timeless and understated vehicles for the funeral and livery industries, and one-of-a-kind custom vehicles that will make heads turn. Our advanced engineering allows you to become the new industry standard among your competitors by offering your clients the ultimate in comfort, convenience, and refined elegance. Our many years of experience in designing and building exotic cars, limousines and specialty vehicles allows us to build and provide you with products that have been meticulously designed and perfected. Any custom request can be met and created specifically for you. All of our products are finished with precision artistry.
Setting yourself apart from your competition is easy with our affordable upgrade options and minimal downtime, and with service excellence being at the forefront of our business, a partnership with Wolf Limo is a winning combination for you. During each step of your order with us, you will be speaking and working directly with owner-operator husband and wife team, Wolfgang and Cynthia Schulze. There are no middle-men and there is no run-around. We strive to earn your trust and we are available to serve you and answer your questions around the clock.
Training
For many years, Wolfgang trained directly under Luigi Colani, world renowned industrial designer and creator of over 5,000 industrial and consumer products.
Services We Provide
– FREE Consulations with no hard-selling techniques, and NO obligation to buy! Let us offer you a variety of options to suit your needs and budget!
– Complete body re-styling
– Interior upgrades
– Lighting upgrades
view my work
Interior & Lighting Upgrades
About Wolf Limo
FUN FACTS
Clients

Cars Converted

SeaWolf Floating in The Sea
The Evolution of Wolf Limo
HISTORY
First Composite Team Emerged
Transportation Design
Wolfgang Schulze founded his first composite team in the mid 80s in Germany. The team primarily worked on prototyping in transportation design. Wolfgang and his team built a variety of vehicles ranging from hover crafts to boats. In 1984, Wolfgang built a Ferrari 250 GTO reproduction and a Porsche 944 chassis. Several other projects followed such as Mercedes wide body conversions and ground effect kits for Porsche and BMW.
Vehicle Design Continues
Porsches, Lamborghinis and Ferraris
Despite the variation in projects, the main thrust of Wolfgang and his team has always been the automobile. In 1987, Wolfgang built his first Porsche 959 reproduction, later even with 4-wheel drive; he even created a 4 seater airplane that was featured at the Paris Le Bourget air show in 1987. Moving into the early 90s, Wolf also built many Porsches, Lamborghinis and Ferraris.
Areas of expertise expands
Motor Sports, Race Teams, And More Replicas
Wolfgang and his team got involved in motorsports in the early 90s and became a supplier for several race teams with light weight parts. In 1993 Wolfgang built the first full carbon fiber chassis for a race car in the WSC class. Additionally, in the same year, Wolf built the first Lamborghini Diablo reproduction. A year later, Wolfgang invented another replica: a Mercedes 500 SL reproduction on Chrysler Le Baron and Ford Mustang Chassis'. It turned out to be the most successful replica of the 90s. During this time, we started building "Neo Classic" Limousines based on Towncars.
Innovation
Changing The Limousine Industry and inventing the world's first Amphibious Truck
In the early 2000s, Wolfgang Schulze started to develop several body conversions for limousines. This turned the industry inside out. It gave the limousine operator the opportunity to double the hourly rate with a body conversion. Many limousines have been converted into Bentleys, Rolls Royces, Mercedes, BMWs, and delivered to recipients across the globe. Wolf has always been designed with innovation in mind. In 2006, he developed the world's first Amphibious Truck capable of navigating any lake and waterway. It was based on a Ford F150, for search and rescue missions.
Shift in Focus
Body Conversions, Funeral Coaches and Specialty Cars
In 2009 Wolfgang Schulze and his team shifted their full time focus to the development of body conversions and updates for funeral coaches and specialty cars. Since this pivot in focus, countless body conversions for the funeral industry have been delivered not only in the U.S. but around the world. Today, we are the leader in automobile reproductions and prototyping in automobiles. Many innovations in the industry have originated from Wolfgang and his team.
Download resume
GALLERY
Limousines, Funeral Coaches and Specialty Cars. Click below to explore.
All
Before & After
Funeral Coaches
History Book
Limousines
Specialty Cars
What we offer
SERVICES
Limousines
Whether you are new to the limousine industry, or are just starting out, Wolf Limo can offer you a multitude of solutions to fit any taste, budget or particular need. From our timeless classic conversions, to our fully custom limousines, we have a vehicle for you. We offer clients a classic, regal limousine with the ultimate in comfort and convenience, a step above the competition by adding a sleek, one-of-a-kind head-turner fit for royalty. Cutting-edge designs paired with intuitive service and affordability makes a partnership with Wolf Limo what your company needs to become your area's industry leader. Please contact us to discuss your particular needs by calling (800) 921-1004 or e-mail WSLimo@aol.com.
---
Available Limousines:
---
4.6 LLS; Bianca; Cloud 9; Executive 7; Gangsta; King 550; Night 5; Czar.
---
WHAT i OFFER
Rentals
Updates
Conversions
Inquire for Price
Specialty Cars
When it comes to adding a vehicle to your fleet that will remain unrivaled and get you and your clients noticed, Wolf Limo has a robust variety to choose from. All of our vehicles are built completely custom, to any extent of your desires, from stunning interiors to detailed accessories. Affordable, cutting-edge designs by visionary and company founder, Wolfgang Schulze are all you'll need to propel your business to the next level. We also build to suit for film and production industry work.
WHAT i OFFER
Interior Updates
Exterior Updates
Production Ready Designs
Inquire for Price
Funeral Coaches
Our intention is to establish a successful working relationship with your funeral home. Our company realizes that we must be an asset to your stellar reputation, and dedication to your local communities and families in need. Like you, we're very proud of the service that we provide, which is a direct benefit to all funeral homes. We sharpen your competitive edge by setting a new industry standard with our exclusive product. We modernize your existing funeral coach; Cadillac or Lincoln (any model); Elegantly upgraded; Cost effective (74% savings, compared to the purchase of a newer vehicle!) When it comes to your funeral fleet, clients of the deceased expect new vehicles to be part of their memorializing time. As you know, most of your coaches have very low mileage, along with a pristine interior. The only giveaway to its age is the older model/body style of the exterior.
WHAT i OFFER
Conversions
Updates
Rentals
Inquire for Price
What others are saying
TESTIMONIALS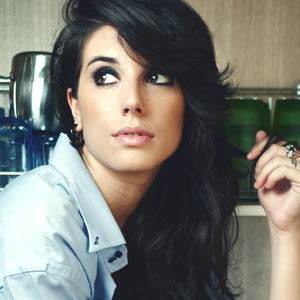 "Wolf Limo does great work - my limousine conversion was flawless."
Accumsan Viverra - Client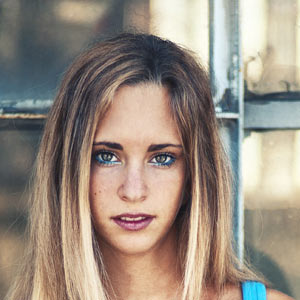 "My funeral coach update went quickly and smoothly. A+ to Wolf Limo."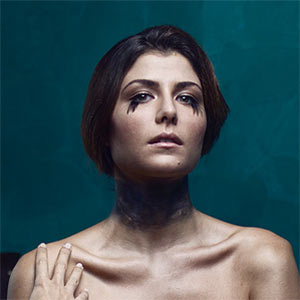 "My specialty car interior and exterior upgrades look really nice. I'm glad I chose Wolf Limo for the job."
Get in touch, we'd love to hear from you!
CONTACT
Contact Info
(800) 921-1004

WSLimo@aol.com

Ormond Beach, FL, 32174